How It Works
1. Sign Up
Create an account with your email address.
2. Get Rewards
You earn points and they get discounts.
3. Start the Fun Ride
Redeem your points for a discount on your next order!
Ways to Earn Points

Sign Up
100 points

Place an Order
1 point for every $1

Refer a Friend
1,000 points each referral

Like Facebook Page
50 points

Share Facebook Page
100 points

Follow on Instagram
100 points
Redeem Your Points

$10 Off
with 1,000 points

$15 Off
with 1,500 points

$30 Off
with 3,000 points

$50 Off
with 5,000 points
Refer a Friend
$100 off for them and 1,000 points for you.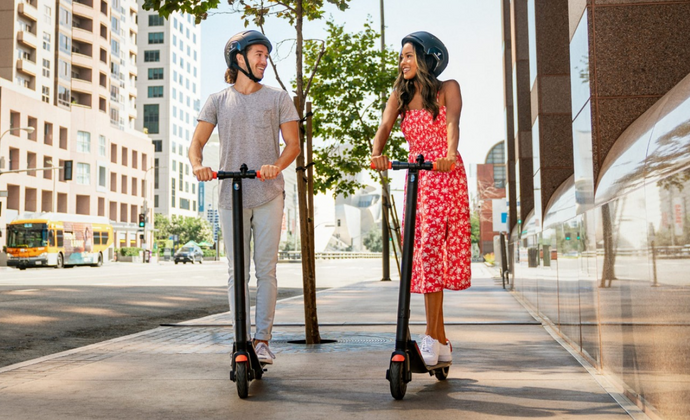 Share the Love
Invite a friend and they'll get $100 off their first scooter purchase. Plus you'll score 1000 points when they do.
Sign Up to Share Now
Frequently Asked Questions
How do I join the TurboAnt Reward Program?
It's simple! Just go to turboant.com and create a free account with your email address to earn your first 100 points!
How do I earn points?
You can earn points in many ways: make a purchase, follow or like us on social media, or refer a friend.
How do I redeem my points?
Go to turboant.com, click the "Rewards" button and enter your email address to see what discounts are available. Once you redeem your points for a discount, the discount code will be sent to your registered email.
How do I use my discount?
"Pick anything you love from our online store and enter your discount code at checkout.
* Only one discount is accepted for each purchase."
How many points can I earn at most?
As long as you use a legitimate means of earning them, you can earn as many points as you like and redeem them whenever you make a purchase.
Do points and discount codes expire?
No worries. Points and discount codes will be valid as long as your account is active.
How many purchases can one discount code be used on?
Only one discount code can be used on one purchase each time. You can redeem more points for more discounts and use them on different orders.
How do I refer a friend?
Go to turboant.com, click the "Rewards" button and get your unique referral link. Share the link with a friend and when he makes an order, you both get rewarded.
How do referral links work?
We will create a unique referral link for you after you sign up with TurboAnt. You can share the link with anyone who does not yet have a TurboAnt account. Your friend gets a $100-off discount by providing his email address and you earn 1,000 points when he places an order using the discount.
How can my friend use the discount code?
The discount code will be sent to your friend's email and it will automatically apply when they checkout. The discounts are accepted for any e-scooter order (except the M10).
Can I just refer a friend by verbally recommending them to TurboAnt?
We appreciate your recommendation! But at the moment you and your friends can only get rewards by using the link from the Reward Program.
Can I earn points with my previous orders?
Sorry you can't. The Reward Program starts on September 30 and you can start earning points from then.
Who can I talk to if I have other questions concerning the Reward Program?
Please don't hesitate to get in touch with us at support@turboant.com for any questions you have. We'll get back to you as soon as possible.